In the world of digital marketing, conversion is a vitally important concept. Yet, content marketers find it struggling to identify and attract leads, engage customers' attention and optimize conversion rates to immerse customers/clients to make purchases and close the deals .
In accordance with the Content Marketing Institute statistics, exemplary content marketing drives conversion rates by 600%. Content marketing is the present and future of marketing. It is efficient, compelling, subtly persuasive and less expensive. Like any strategy, content marketing requires tactics, persistence, and consistency to work.
Conversion rate optimization is not a one-and-done thing. To boost conversion rates, marketers need to monitor what is working, and enhance content assets so they resonate with your audience.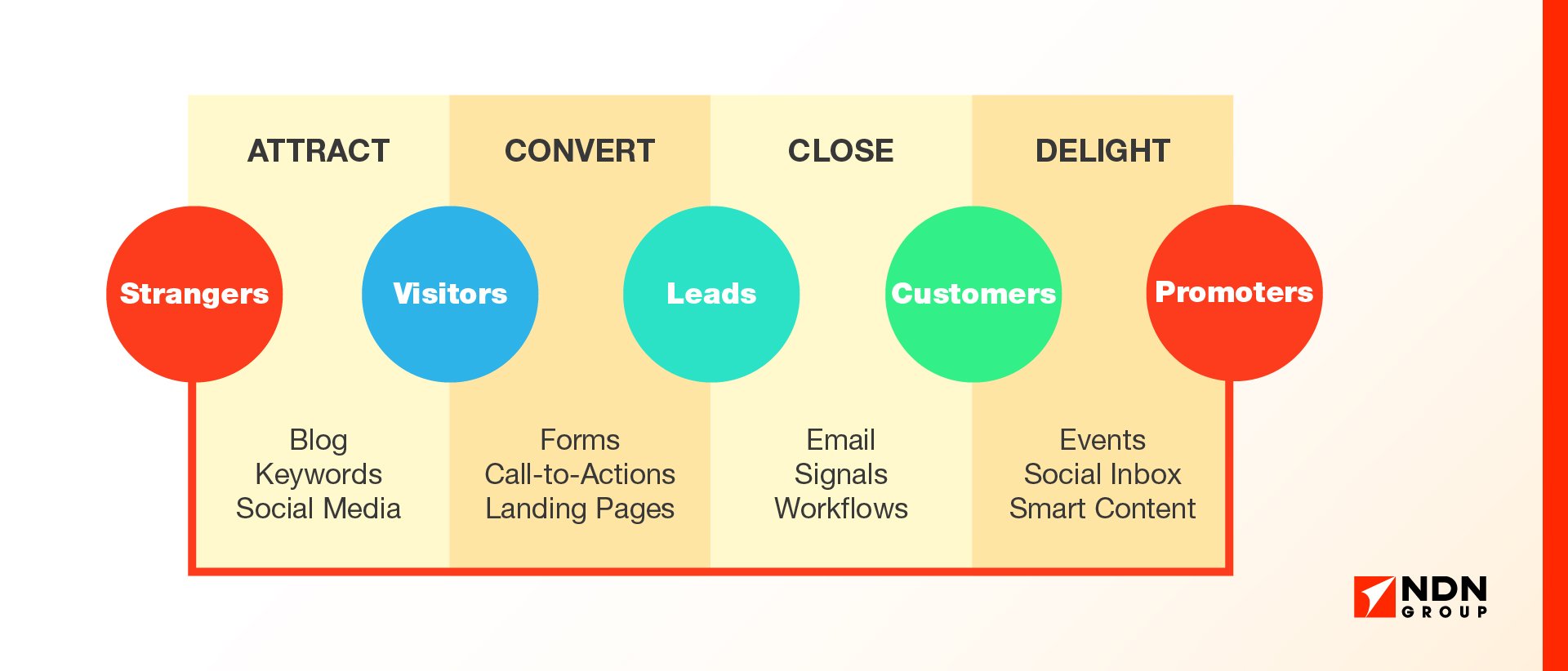 Click here to book our free consultation on our content marketing services.
Embrace versatile content to optimize conversion
As a starting point for content marketing strategy, your business is educating customers and shedding light to their pains, gains, and solutions through high-quality content. From first touch all the way through to attracting customers, conversion, customer acquisition and retention, your content tactics move high-potential customers down the funnel from one level to the next.
In the Attract stage, your company need to curate engaging content to bring in strangers, making them aware of your business and engaging them with your social media posts and website.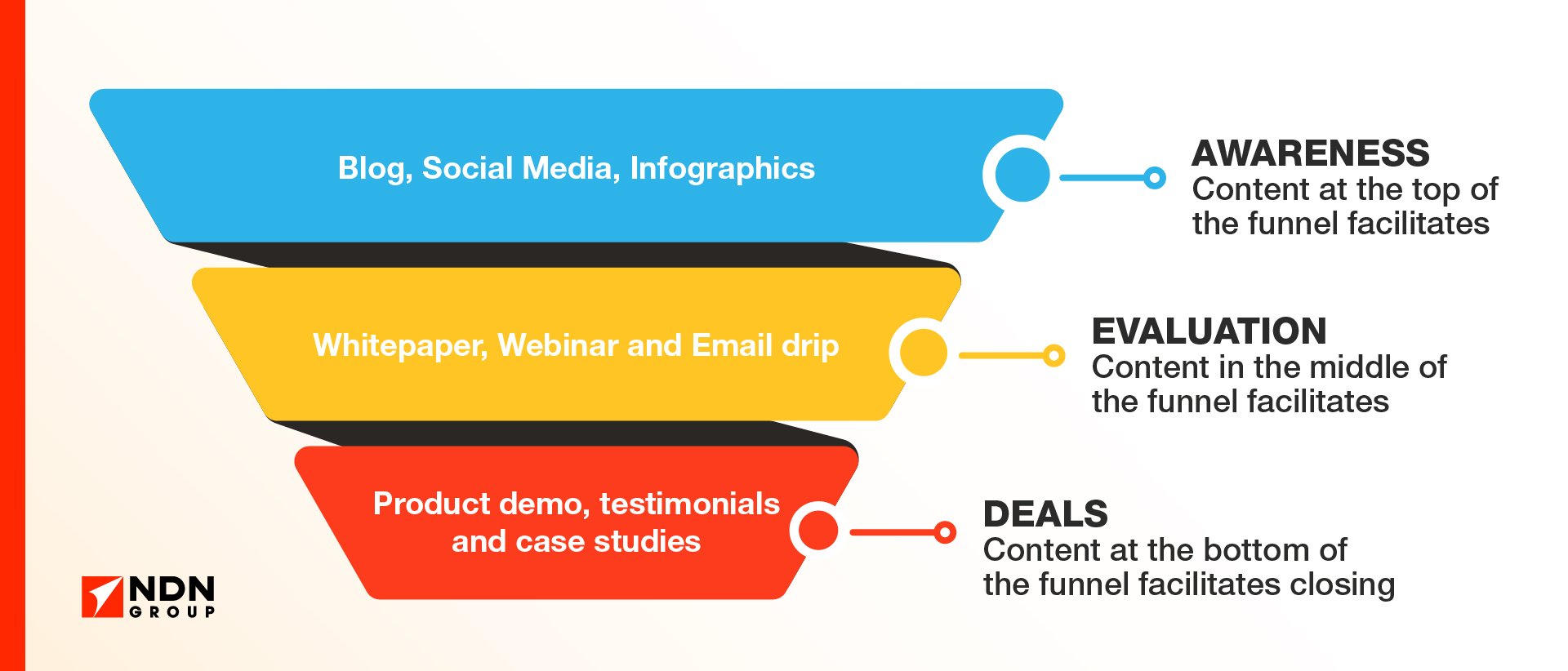 In the Convert Stage, you have new people to visit your company's website and convert them to become new and prospective customers. For instance, Call To Action content acts as the visual bait that is going to immerse new customers. Make sure your landing page follows best practice and outlines the exact offer new consumers and clients are expecting to see.
In the Close Stage, the most important thing involves closing the lead as a customer. This is the stage where leads spend the most time because there is an enormous amount of interaction in content happening from online marketing to deal closing.
In the Delight Stage, customers have taken the bait and you want customers to transform into ambassadors of your brand to speak high praise of your company.
NDN Group helps your business come up with customized content strategy to optimize conversion. These four stages are the backbone of your content marketing methodology and is cost-efficient, whether you are focusing on B2B or B2C.
Leverage exemplary content to drive conversion rates
When creating content marketing to reach potential customers at each stage, marketers need to be aware of what each lead needs at this point in customers' journey.
At the top of the funnel, your prospective customers are just starting to become aware of their problems. Content, namely blogs, social media posts and infographics can help educate them and get them the information they need to decide which type of solution might help.
At the middle of the funnel, leads are evaluating their options for products or solutions. During this stage, content including Webinar, white papers are meant to educate leads on what their different options are so that they can start to narrow their choices and come closer to a final purchasing decision.
Once leads reach the bottom of the funnel, this means that they are ready to become customers. Content such as product demo and case studies are meant to give a final nudge of encouragement to customers and empower them to finalize decision.
Analyze and optimize content strategy
You will never know if you are driving traffic if you do not track the performance of your content. Split A/B testing is a useful tool for finding out what kinds of content drive the most traffic. A/B testing also helps you understand your target audience more deeply, which will only serve to help you create more effective content.
Almost anything on your website or in your shared content can affect user behavior can be tested. Focus on the elements most important to driving traffic, including CTA, content length, visual images, landing pages content and so on.
In conclusion, it is critical to provide a clear path to how content will help foster the overall strategy and what will be tracked to ensure success. Superb content marketing drives conversion rates as much as 600%.
Competition continues to rise, making it even harder for businesses to drive online sales. NDN Group helps you identify where your conversion rate optimization may be failing you and how to improve content strategy. Content marketing may require more time and effort over the long haul, but the rewards are far greater than you can imagine.
Click here to book our free consultation on our content marketing services.