Data-driven content marketing is crucial to success in digital marketing campaign. Marketers can leverage data analytics and metrics to make their content resonate with target audiences and that boosts fan base and high-potential customers' growth.
According to ABM statistics, 53% of businesses believe data makes them more consumer-centric. It has been found that consumers are 48% more likely to consider providers that personalize their marketing to address their specific desires and interests.
Embracing a data-driven approach to content marketing will help your brand step out of the dark in content creation and truly understand what your customers are enthusiastic and interested in on compelling content. Digging into metrics to extrapolate relevant data and information can help guide your overall content strategy.
New Zealand's AJ Hackett offers unique adventures namely Skyjump, SkyWalk and Tower Climb at the AJ Hackett Macau Tower for thrill seekers. To tap into China's vast market, AJ Hackett has worked with NDN Group to build its brand identity and online presence, thereby luring more Chinese young customers/players (Generation Y) to experience the thrilling games at Macau Tower. AJ Hackett has successfully targeted young players specifically and leveraged data analysis to create immersive content experiences on different social media platforms in China, maximizing fan base growth by 250% exponentially within one year.
NDN Group helps your brand boost your fans base and high-potential customers growth with three critical steps – know your customers for content creation, use data analysis to create an immersive content experience and optimize content performance.
Sign up for a free consultation on our content marketing services.
1. Know your customers for content creation and ideation
Knowing as much about your potential customers and their persona as possible is crucial to your data-driven content marketing strategy. You will need to understand every target customer's habits, preferences, and needs.
Business can learn more about customer demographics such as age and personal preferences and interests. This will help you understand the type of content your audience likes and shares, communication channels they prefer and their habits.
Having strived to turn AJ Hackett's brand identity from Zero to Hero, NDN Group has leveraged on Chinese social media – TikTok, WeChat and Weibo and others – to post engaging entertaining videos, funny photos, texts over young players' coolest and exciting moments on playing the thrilling games. These initiatives have led to the posts being shared virally on social media platforms and enhanced the brand's online presence and exposure in China's market.
 2.Data insights to create immersive content experience
Next content marketers need to dive deep into analyzing data to create captivating content. We map out which content topics and types are popular among your target audience. We help analyze social media platforms for greater impact and targeting and optimizing content experience.
Content analysis involves identifying trending topics and content types in your niche across. Meanwhile, take a closer look at the social media platforms where your target audience hangs out.
NDN Group has worked in tandem with AJ Hackett to analyze trending/popular topics and explore as much as fascinating ideas to create the most engaging content experience for target audiences. Above all, TikTok is a perfect social channel for AJ Hackett to engage Chinese young people to play the thrilling games for the once-in-a-lifetime experiences. The entertaining video clips on bungee jumping by influencers went viral and achieved top search rankings in TikTok.
It is also crucial for your brand to analyze the most popular content and decipher why it worked. It will help you create the content ideas that are most likely to resonate with your target customers.
 3. Optimize content performance to drive fan base growth
Marketers need to measure content performance regularly to ensure that  content marketing strategy is working effectively.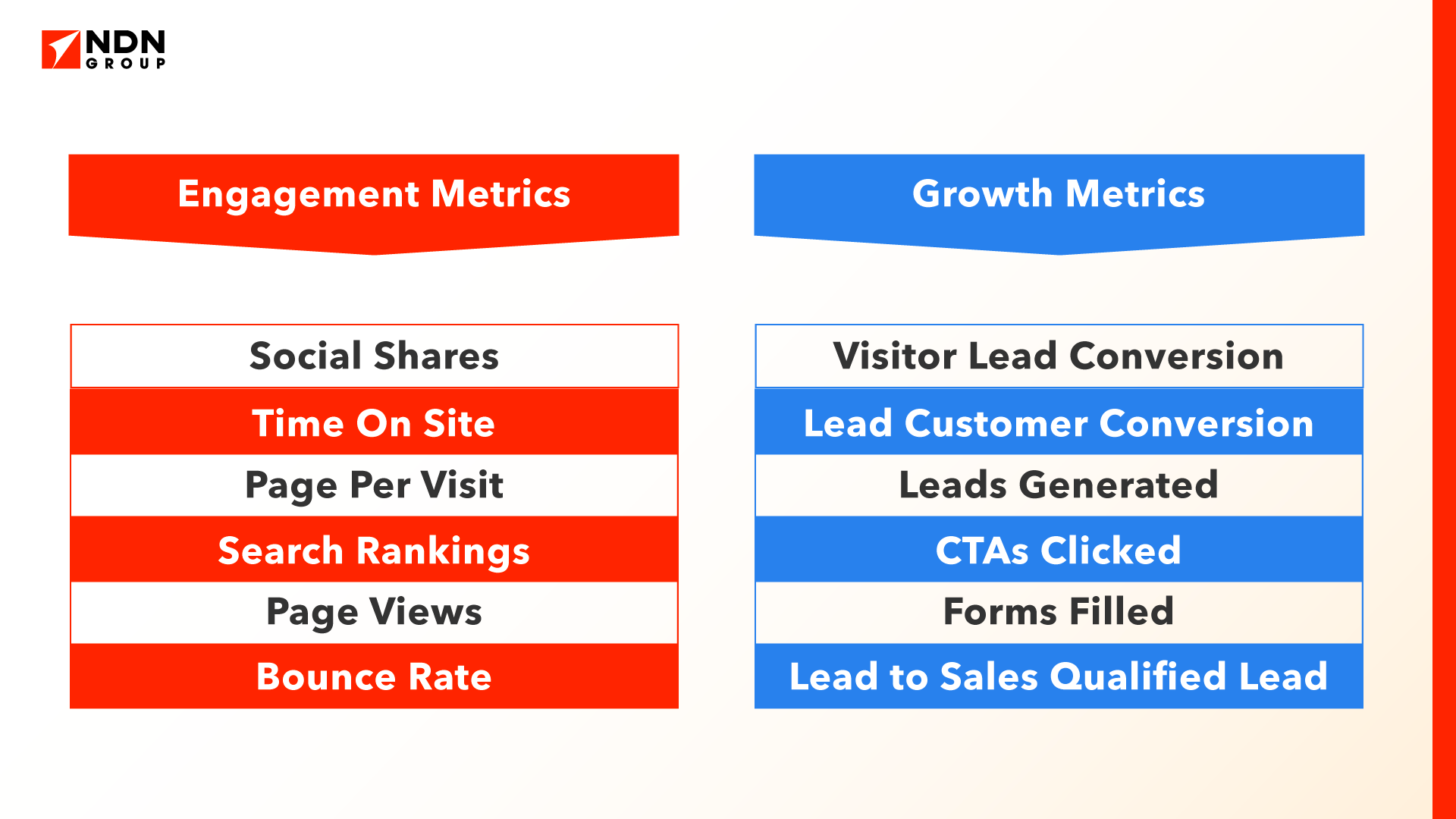 Engagement metrics enable your brand to gauge how your content is resonating with customers, whether or not you are attracting the right audience and whether or not your distribution plan is effective.
Also, growth metrics are more directly related to bottom line and include sales, revenue, customer growth figures and others. Data-driven content marketing strategy is efficient as it saves time and effort by delivering the compelling content to the target audience and incite fan base growth.
Building your online brand reputation is next to impossible without data-driven content marketing. It not only allows you to build consumer trust but also fosters direct customers interaction on digital world. NDN Group helps your business leverage data insights to create exemplary content experiences and optimize content performance so as to maximize fan base growth by 250% exponentially.
Data-driven content marketing is becoming the standard in the era of big data and analytics. This trend will continue as machine learning and AI enable the capabilities to get deeper insights from data.
Take bold action to boost fans base and customers' growth via our content marketing solutions.