Real-time content is one of the most engaging mediums of communication today. From product launches to brand charity causes, businesses are leveraging live video to drive traffic, engagement, brand loyalty as well as conversion.
This kind of ephemeral content is nothing novel; in 2016, 800,000 concurrent viewers watched a BuzzFeed live streaming which two of its staff exploded a watermelon. The future of live streaming, nonetheless, is still bright, as currently, 80% of users prefer watching live video to reading a blog.
Live content could make your brand stand out from the crowd. Contact us today to learn more.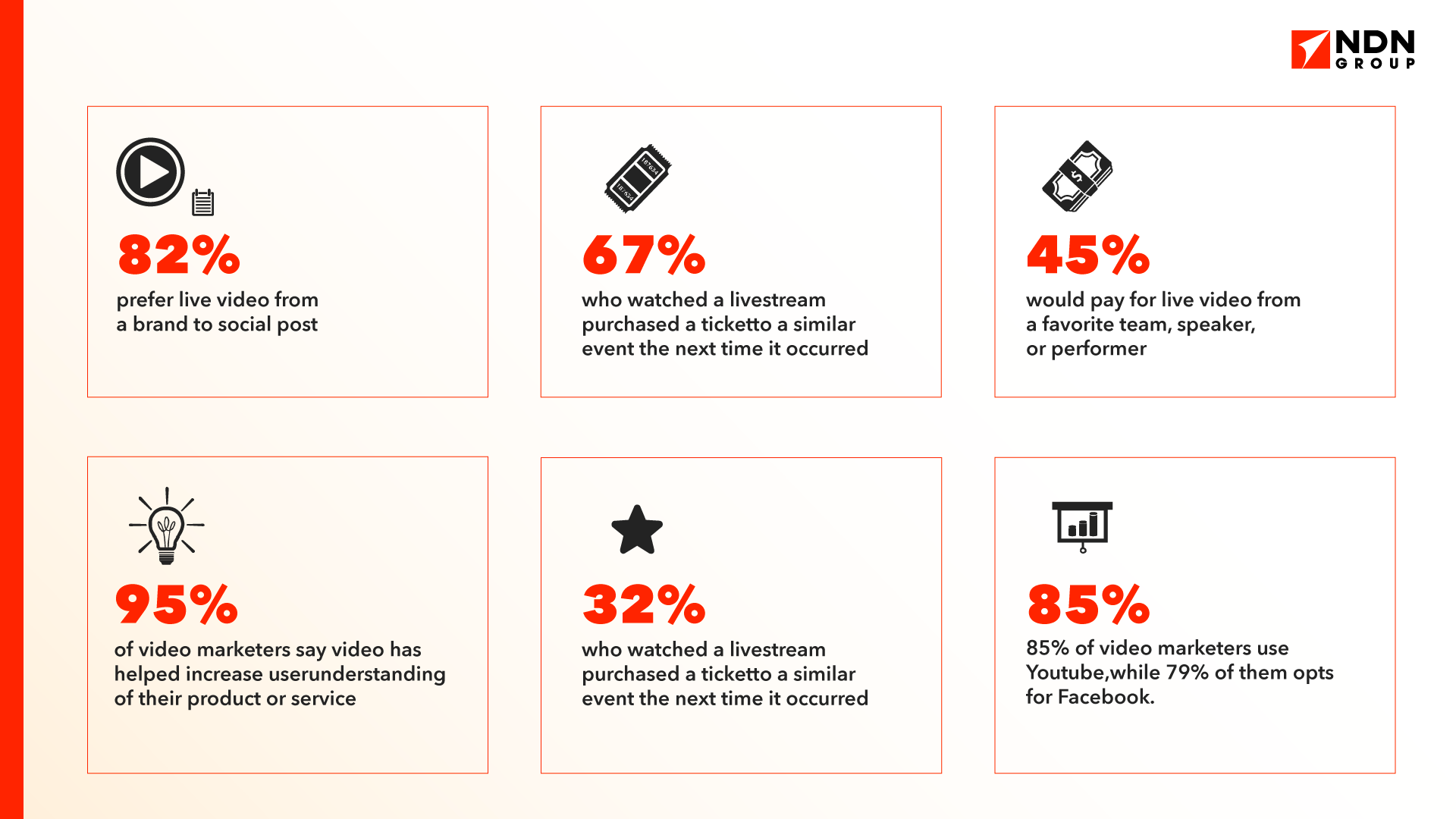 Audience Behavior
82% prefer live video from a brand to social posts
67% who watched a livestream purchased a ticket to a similar event the next time it occurred
45% would pay for live video from a favorite team, speaker, or performer
Marketer's Insights
95% of video marketers say video has helped increase user understanding of their product or service
32% of video marketers plan to include Facebook Live in their 2020 video marketing strategy
Popular Platforms
YouTube & Facebook, unsurprisingly, are still the most popular platforms, used by video marketers 85% and 79% respectively
TikTok remains largely untapped, with only around 1 in 10 video marketers having given it a shot; 66% of those who've tried it out report having seen success
Source: New York Magazine, Wyzowl's S
Why live video streaming should be part of your content marketing strategy
Live video builds brand loyalty
Live streaming creates intimacy and authenticity, which is usually absent in scripted, pre-recorded videos. It provides a unique opportunity to connect with customers emotionally; both sides can get instant feedback, and the audience would feel more in touch with your brand.
"70% of users who feel a connection to a brand spend twice as much as those who don't. "
Live video beats the algorithm
Are you getting live notifications from Facebook and Instagram from time to time? Major social platforms prioritize live content; Facebook live videos, for example, get six times more engagement than regular ones, making it much easier to reach your audience.
Popular live streaming platforms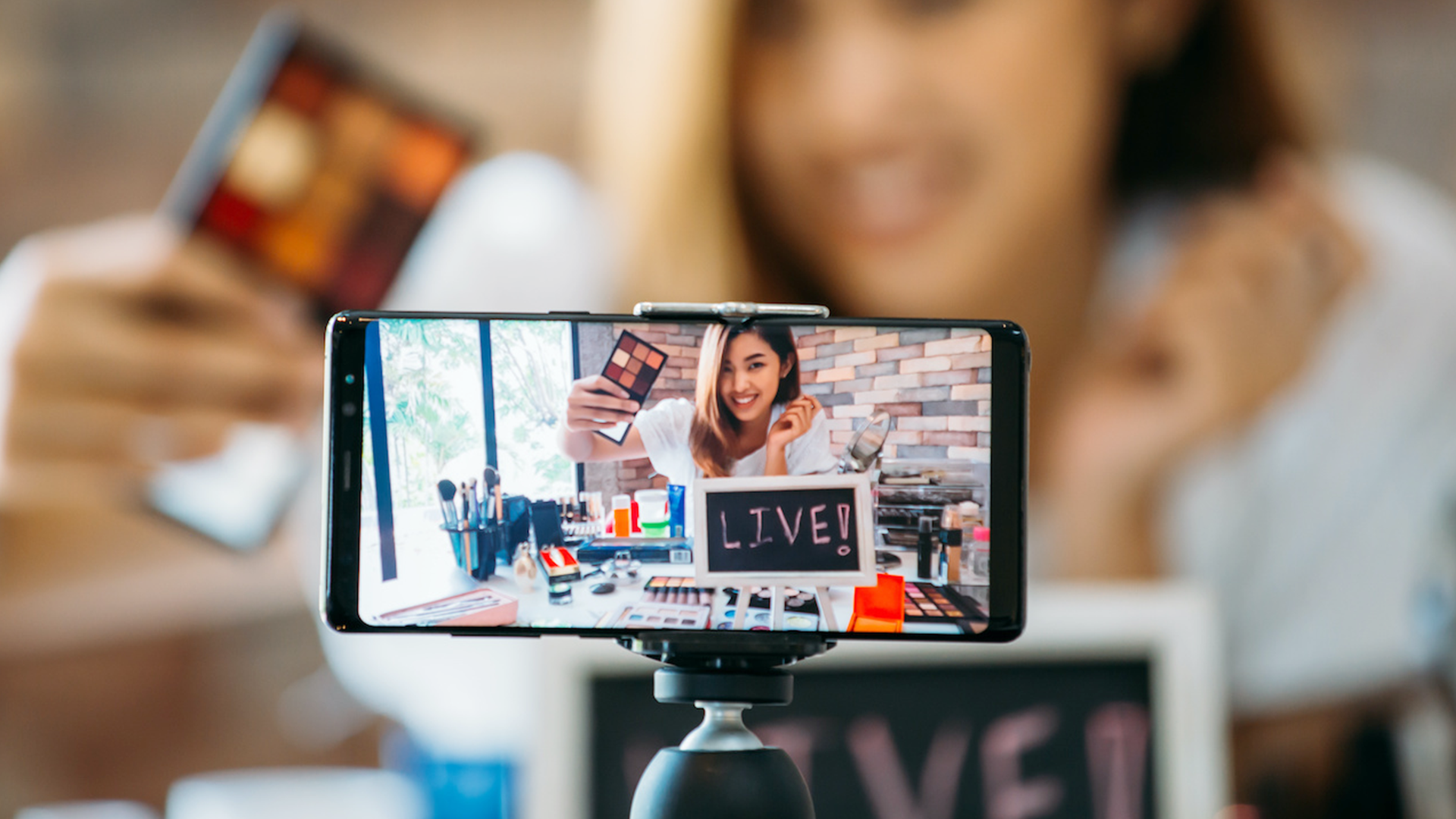 Live content is low-cost
Live streaming audience are looking for spontaneity and authenticity, which means the production costs can be significantly lower. You might not need perfect lighting or fancy scriptwriting. However, make sure your live video tech is up to standard as two-thirds of viewers say quality is the most important factor when viewing a livestream.
Some live video ideas for your business
Which would suit your business objectives? Contact us to find out. 
Live streaming is fast-growing
A rising star in content marketing, the live streaming market is projected to grow to $70 billion by 2021, outrunning other types of video by 113%. Live video is capturing the power of FOMO (fear of missing out) among the digital age audiences. Ephemeral content is the new age of marketing.
Live content: the future is bright
The arrival of 5G — the fifth generation of mobile communications — which promises faster speeds and lower latency, is possibly the game changer of mobile live streaming. With a more stable connection, consuming live content will become much easier.
---
Bring ephemeral moments to life and create meaningful connections with your audience. Boost brand loyalty by showing authenticity. Our content strategists are here to help your business to create and execute winning content strategies. Contact us now to book a free consultation.