Omnichannel content marketing drives sales exponentially
There is a misconception that content marketing doesn't drive sales exponentially. If you want to generate sustainable, long-term organic traffic and sales revenue without spending too much money, content marketing is the way to go.
As a digital marketer, generating leads is hard. You can create valuable content for your target customers, and give it to them. But for those of you not seeing results from these content marketing campaigns, it can be frustrating.
If you are putting so much time and effort into this, why are not you seeing results? NDN Group has shared the 3 steps to increase your sales revenue by 15%-30% without paid advertising.
Click here to get our free consultation.
Uncover customer desires and brand persona
Content is the center of the hub from which all your social media messaging, blogs, and a myriad of other marketing campaigns to drive sales revenue. The difference between the number of channels can be drastic among retailers. In accordance with the Business Insider, 49% of customers make purchases from the website of a retailer – of which there are more than 10 channels – once a week or more. This is compared with 21% of customers making purchases from retailers with one to four channels. We create a brand persona and help your business understand your ideal customers and how to target them. An authentic persona and brand tonality can help establish trust with your customers and foster brand awareness.
Also, it is crucial for your brand to uncover consumer desires and learn their behaviors when customers interact with your brand. NDN Group has worked in tandem with your business to get to know what kind of content your customers desire when creating experience they crave.
Personalize content on all relevant touchpoints
Customers want to experience personalized content on all touchpoints, namely websites, mobile apps, email marketing, SMS, online and offline platforms, in-stores and Points of Sale materials. Customized content can be delivered consistently through Content Management System (CMS) and Customer Management System at a scale.
NDN Group has worked in tandem with businesses in curating personalized content,    producing Key Opinion Leaders (KOLs)/ influencers' videos on social media platforms – Facebook, Instagram, YouTube, Twitter – that resonate with customers and enhance engagement. Customers expect consistent brand experience across all channels – whether it is in-store, offline, online or mobile phones.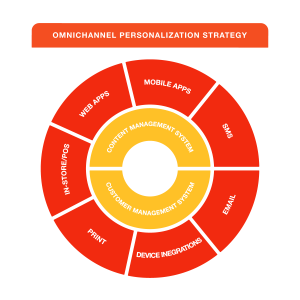 Boost sales revenue with data-driven ad targeting 
Geo-targeting has posed a tremendous opportunity to increase customer conversion and sales revenue as different content and ads are delivered to consumers based on their geographic location. Location-based advertising has proved to be an effective strategy for reaching high-potential customers with the right ads and offers.
With geo-targeting, you can focus on target customers and content can be customized and personalized based on the preferences of customers.
We combine online browsing data to round out profiles for customers. We unify this data with offline data and so businesses can gain insights to improve marketing campaign performance. By analyzing behavioral data, we help businesses determine profiles of their customers and create customer segments to target in omnichannel content campaigns.
Case study on omnichannel content marketing

How NDN Group helped a global sandwich chain grew franchise business 15% year-on-year and sales revenue in Hong Kong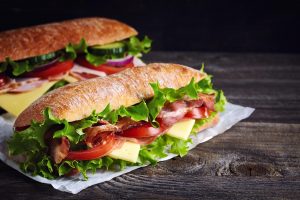 1) Challenges
A global sandwich chain found hard to engage the city's young and millennial customers at every point of their purchase and its franchise business and revenue were flat.
2) Impressive results
NDN Group has been spearheading the omnichannel content marketing, helping the chain to achieve exponential business growth. The chain posted 15% year-over-year increase in its franchise business and recorded huge revenue increase in months.
A video clip produced by KOLs saw almost 600,000 views and dozens of popular influencers' funny and entertaining videos generated massive engagements and  views. With geo-targeting, online ads were pushed to nearly 300,000 customers based on their dietary preferences and locations near the chain stores.
3) NDN Group leveraged omnichannel content marketing to boost sales revenue
Our team helped the sandwich chain define content marketing strategies and develop a brand image from a typical to a young and energetic brand. We redesigned the brand's website and made it mobile-friendly to increase conversion. As we curated thematic Instagram stories and trendy topics on the chain's social media platforms,  a young and energetic brand image is established. .
Also, we worked in tandem with popular KOL and 50 popular influencers to produce entertaining videos to engage young customers. We created viral content to immerse young customers and generate buzz in omnichannel. We initiated IG story and asked customers to vote for their favourite sandwich combination. Our omnichannel content marketing strategies enhanced the customer experience on each digital touchpoint.
With geo-targeting technology, we leveraged in-depth data analytics to push ads targeting customers precisely based on their locations and lifestyles. We activated touchpoints at the chain stores and some of its nearby competitor brick and mortar stores, collecting anonymized data from the mobile phones of visitors every day. This helped identify potential customers and classify them into different segments, allowing us to re-target ads on Google Display Network and Facebook to bring more customers to taste scrumptious sandwiches.
In conclusion, running omnichannel content marketing is not a simple task. It takes a lot of effort, planning and strategic thinking to make things work and succeed. NDN Group can help your business to deliver exemplary omnichannel content marketing to upscale your company's business growth.
Click here to get our free consultation.