China's social media landscape is complex and multifaceted. Global and Hong Kong businesses have been gearing up for tapping into China's market after the recent easing of COVID-19 on the mainland.
Chinese digital ecosystem is totally unique and social media marketing represents a distinguishing way for companies to connect with consumers, build brand engagement and drive business growth in China.
Initiating exemplary social media strategy can drive organic traffic to your website, generate conversions and sales in China's market. Chinese consumers increasingly depend on social media platforms and other social networking to look for a place to know more brands, share reviews and purchase favourite goods.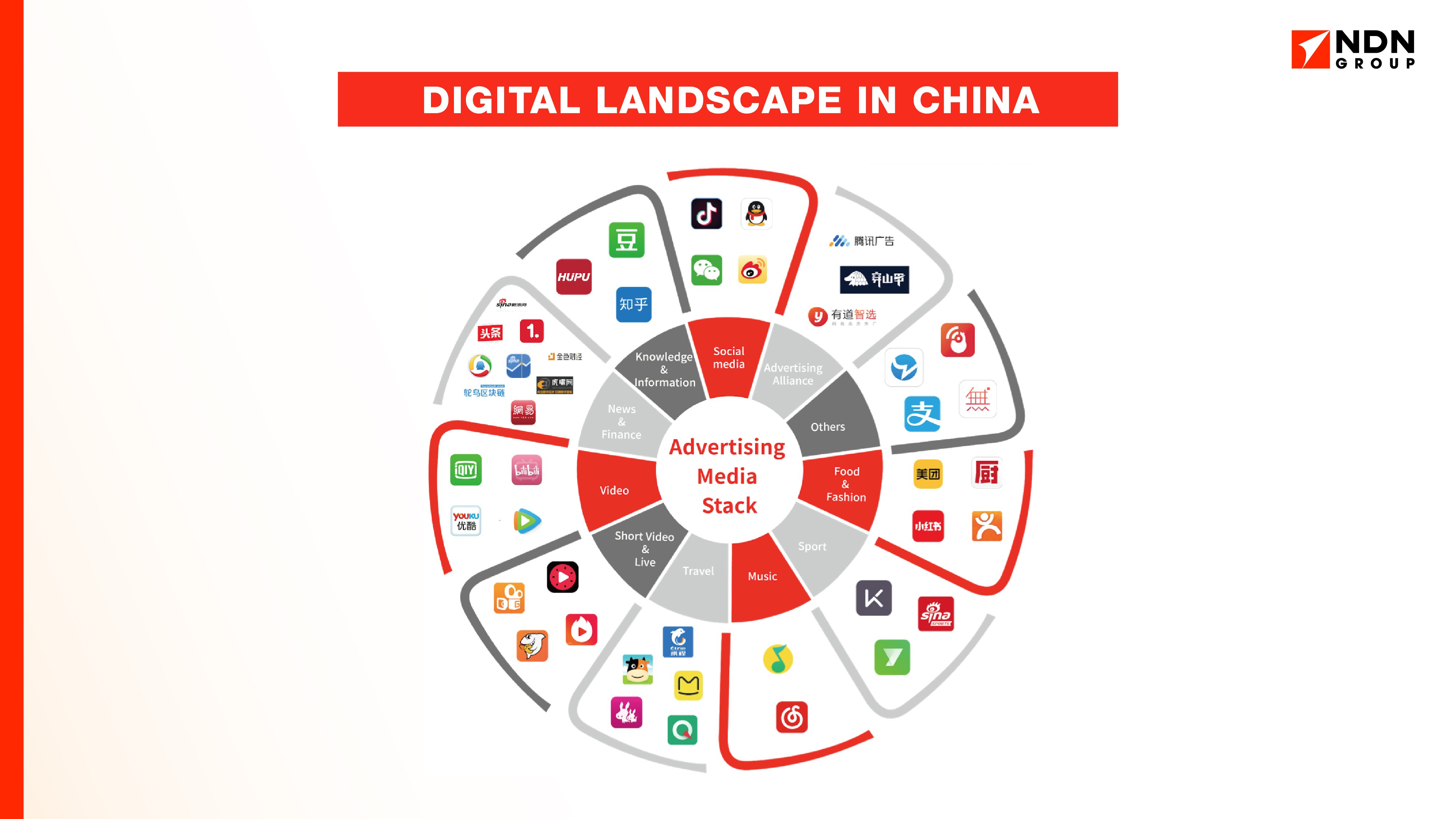 NDN Group's Shanghai team has helped renowned Dubai-based property developer Meraas to leverage digital marketing to tap into China's market, luring Chinese homebuyers to purchase residential properties in Dubai.
We have worked with Meraas to manage WeChat account and created a HTML5 landing page with novelty. We have built a Mini-Program – in which potential Chinese investors and buyers scan a QR code, download Meraas' properties brochures, floor plans and payment plans, thereby creating seamless customer experiences. Our team has leveraged more than 60 social media platforms to push for feeds and ads to target customers and boost lead generation over sales of Meraas' properties.
In the fast-paced technological culture of China, several social media platforms namely WeChat, Weibo, Meituan-Dianping, TikTok have risen above the rest. Get deeper insights into the Chinese social media platforms and utilize them to drive your business growth.
Click here for free consultation on our China marketing services.
WeChat fosters personalized interaction between brands and consumers
With over 1.1 billion registered user accounts, WeChat is one of the most powerful tools for digital marketers from interacting with customers to e-commerce.
WeChat is a main platform for social marketing, centering on mini programs and connecting official accounts, and a product circle in WeChat's ecosystem to build traffic and reach out to consumers online.
WeChat allows for one-to-one personalized interaction between brands and users. This allows brands to communicate directly with their followers through the messaging functions on their account. NDN Group helps your business manage WeChat account, develop HTML5 landing page and build mini-programs with digital payment gateways, connecting with target consumers, and shortening the conversion process to boost your sales revenue.
Weibo an incredible and popular channel for social media marketing
Weibo is the second most popular social media in China with its monthly active user base over 590 million. Weibo acts as a large source of informational and trending content. Businesses and celebrities in China have Weibo accounts to interact with their customers and fans.
Weibo is a multimedia micro-blogging platform where users can upload their own posts, photos and videos, share content, purchase and sell products. Businesses can create and manage a page for users to interact. It allows brands to communicate with large groups of customers and even sell their products directly through the platform – the incredibly popular channel for social media marketing in China.
Meituan-Dianping features a new way to sell big in China market
Apart from Weibo and WeChat, the Meituan-Dianping platforms are not only limited to restaurants as users can also post reviews and buy discounts on F&Bs, bars, retail shops, hotels, and so on.
Meituan-Dianping's users are typically white-collar and urban people in fast-growing cities. The platforms are growing bigger due to booming economic development in China as expectations for service quality have also increased.
NDN Group has partnered with Meituan-Dianping to help your business to break into China's tourism market, reaching over 250 million active users across 200 Chinese main cities and 1.2 million impressions.
As Chinese travellers are expected to flock to Hong Kong and Macau after the reopening of borders, we offer marketing solutions –namely KOL Store-visit Video Sharing, brand-related User-generated Content (UGC), cross-platform media placement, promotion and more – to cater brands with business needs.
Explore more on our exclusive offers on Meituan-Dianping.
TikTok's short-video platform taking the world by storm
TikTok is a highly addictive video app where users can produce and browse short videos up, seeing 500 million active users each month.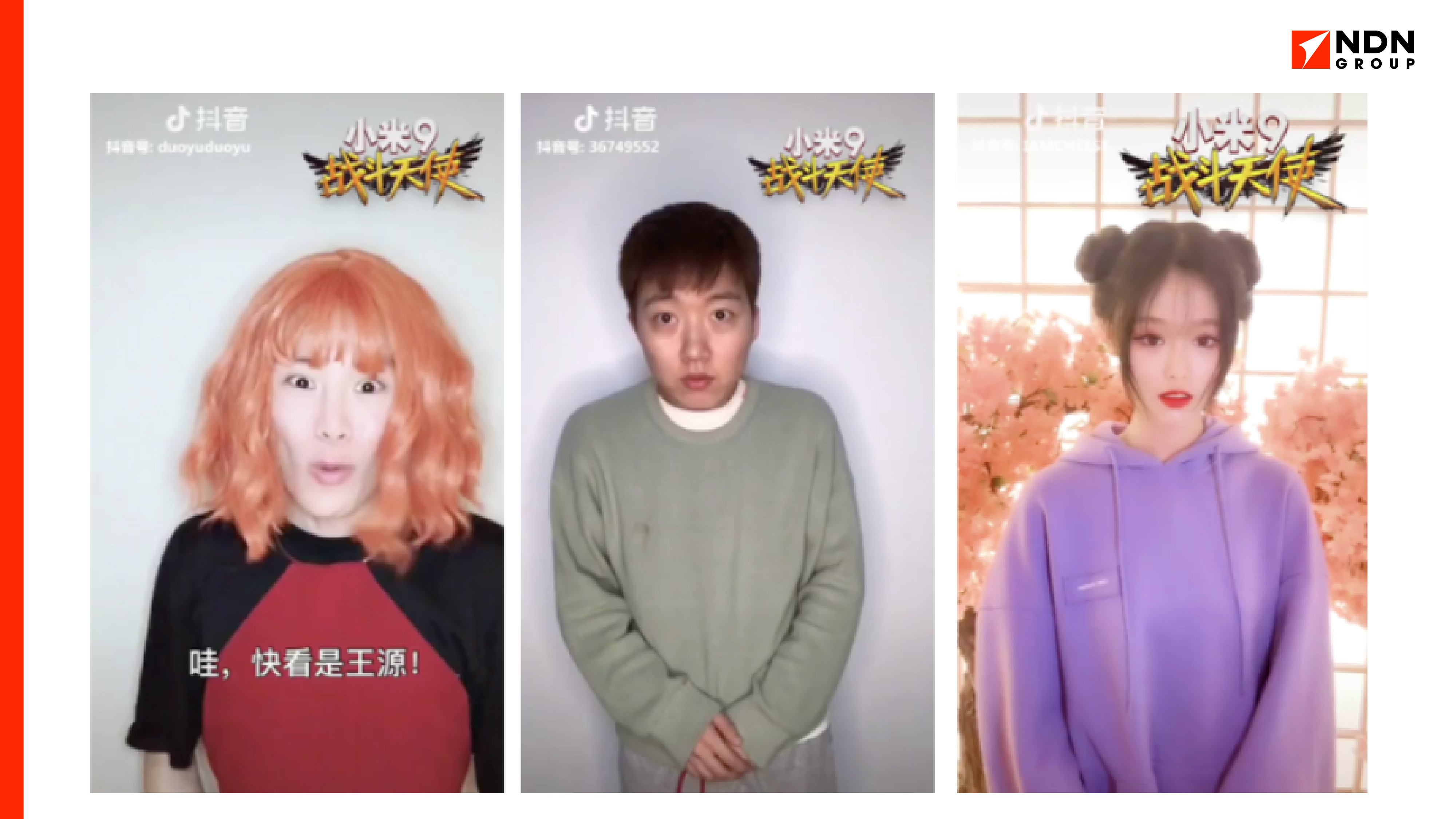 Businesses have partnered with KOLs/influencers to produce short-form videos for engaging young audiences and millennials. Users can edit videos with engaging effects to produce and share more funny short videos with friends.
NDN Group helps your brand select the right social media platforms and build a roadmap to connect with your target customers in China. Our Shanghai team will help you develop social media marketing strategy to enhance brand visibility and boost sales revenue, guiding you at the conquest of the Chinese digital world.
Take bold action on our China marketing services.