NDN Group has clinched the top honour among Top 10 Digital Marketing Agencies in China, outpacing nearly 8,800 agencies to win the legendary prestige.
NDN Group has been honoured the No.9 spot – with a top score of 339.86 – among more than 8,700 agencies in Adquan's Top 30 Digital Marketing Agencies Ranking in China. Adquan  is a renowned online media and industry interactive information service platform for the Chinese advertising and digital industry.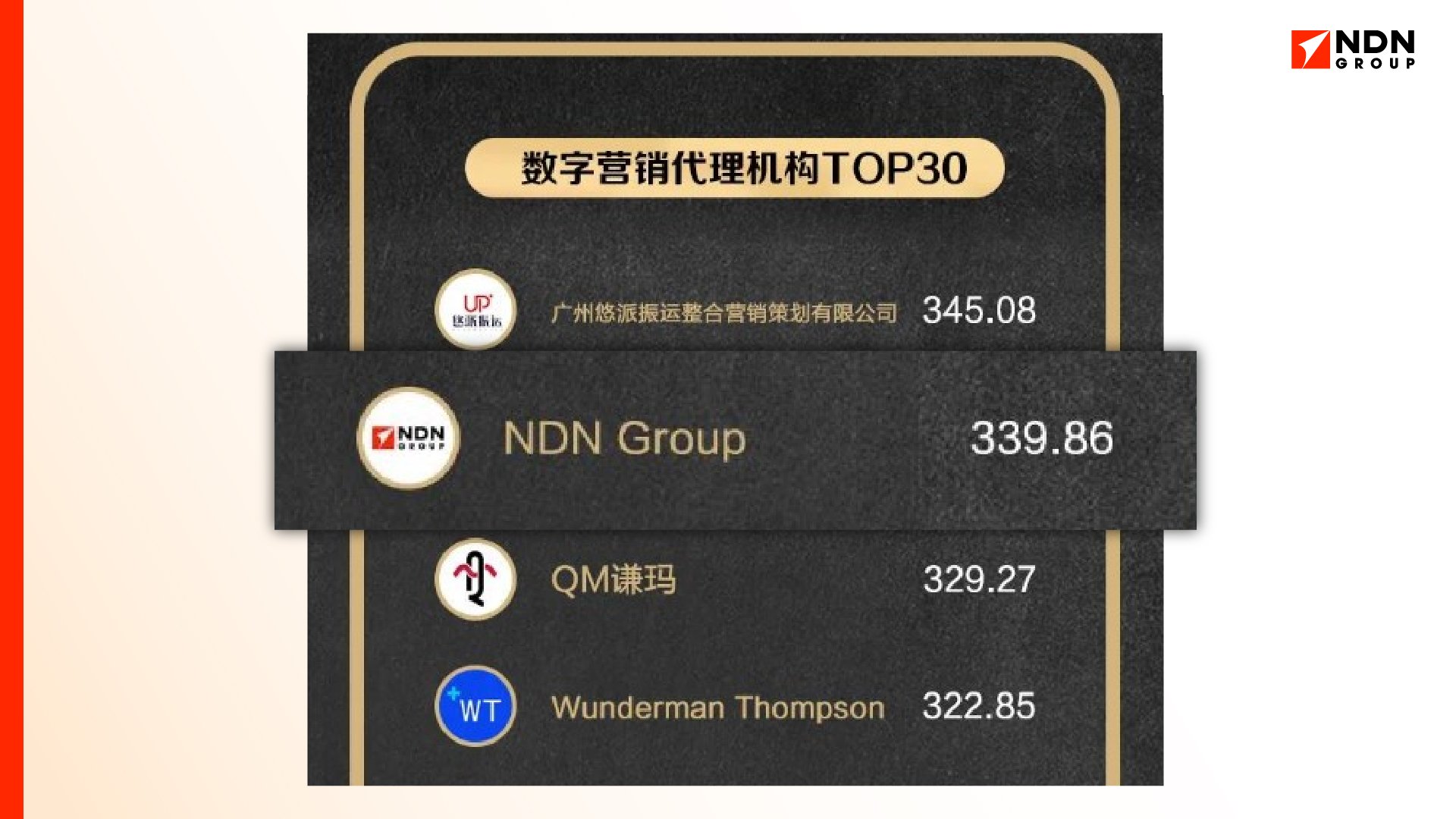 To calculate the score in the ranking, Adquan has been based on various criteria, including how we have helped our Chinese and global business clients as mentioned in our case studies and how we have successfully helped the clients to achieve business goals in China's entirely different digital landscape. Adquan has also assessed our company's scale and background and how our creative mindsets and innovation upscale clients' businesses and achieve success in China's vast market.
Powered by the group's headquarter in Hong Kong with offices across the globe,  NDN Digital has offered digital consulting and marketing solutions for global and Chinese companies since 2002. We have worked with Chinese and global clients to deliver digital transformation and marketing solutions, powering up brands to explore new opportunities and thrive their businesses.
NDN Group leverages innovation and cutting-edge technology to drive digital transformation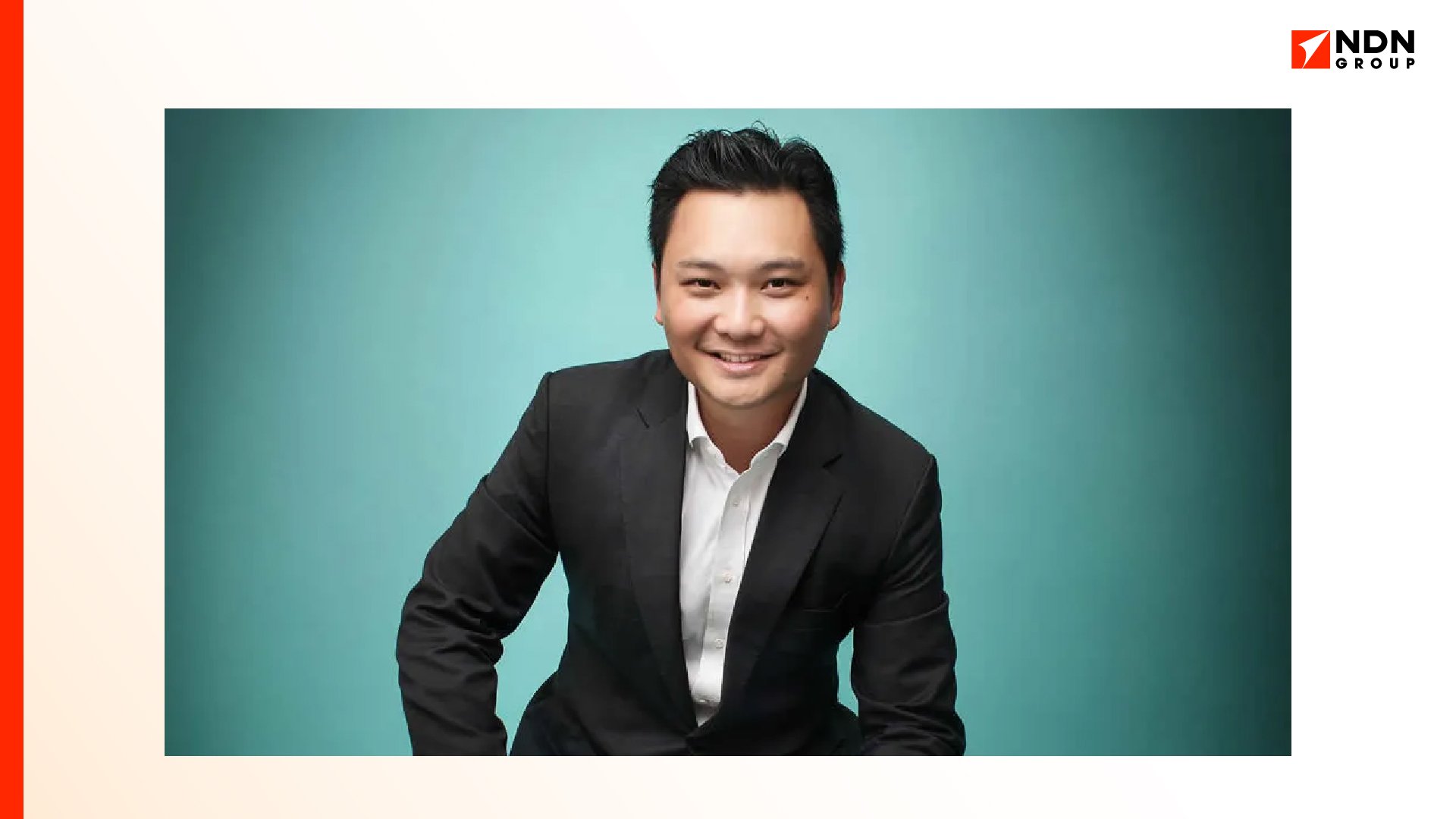 Mr. Andy Ann, the Founder and Group CEO of NDN Group, said, "The prestigious Adquan's ranking bestows on NDN Group for dedication to leverage exceptional expertise, creativity, innovation and agility to help brands tap into China's ever-expanding market. We help the businesses deliver digital-enabled Customer Experience and address their customers' deep-rooted desires, helping them to accomplish quantum leap in China's digital landscape and create invaluable business opportunities and growth."
With the motto of "Beyond Everyone Else", Mr. Ann said NDN Group has strived to drive transformation for businesses with bigger and bolder purposes.
"In a world of market disruption and turbulence recently, we have strived to make businesses leap ahead in the age of digital transformation and drive far more big impacts with our breakthrough technologies – namely AI, Face and Voice Recognition, Blockchain and Cryptography and Data Analytics. We have empowered businesses to encounter a world that is increasingly connected and digitalized." Mr. Ann said.
NDN Group empowers businesses to reach out to Chinese customers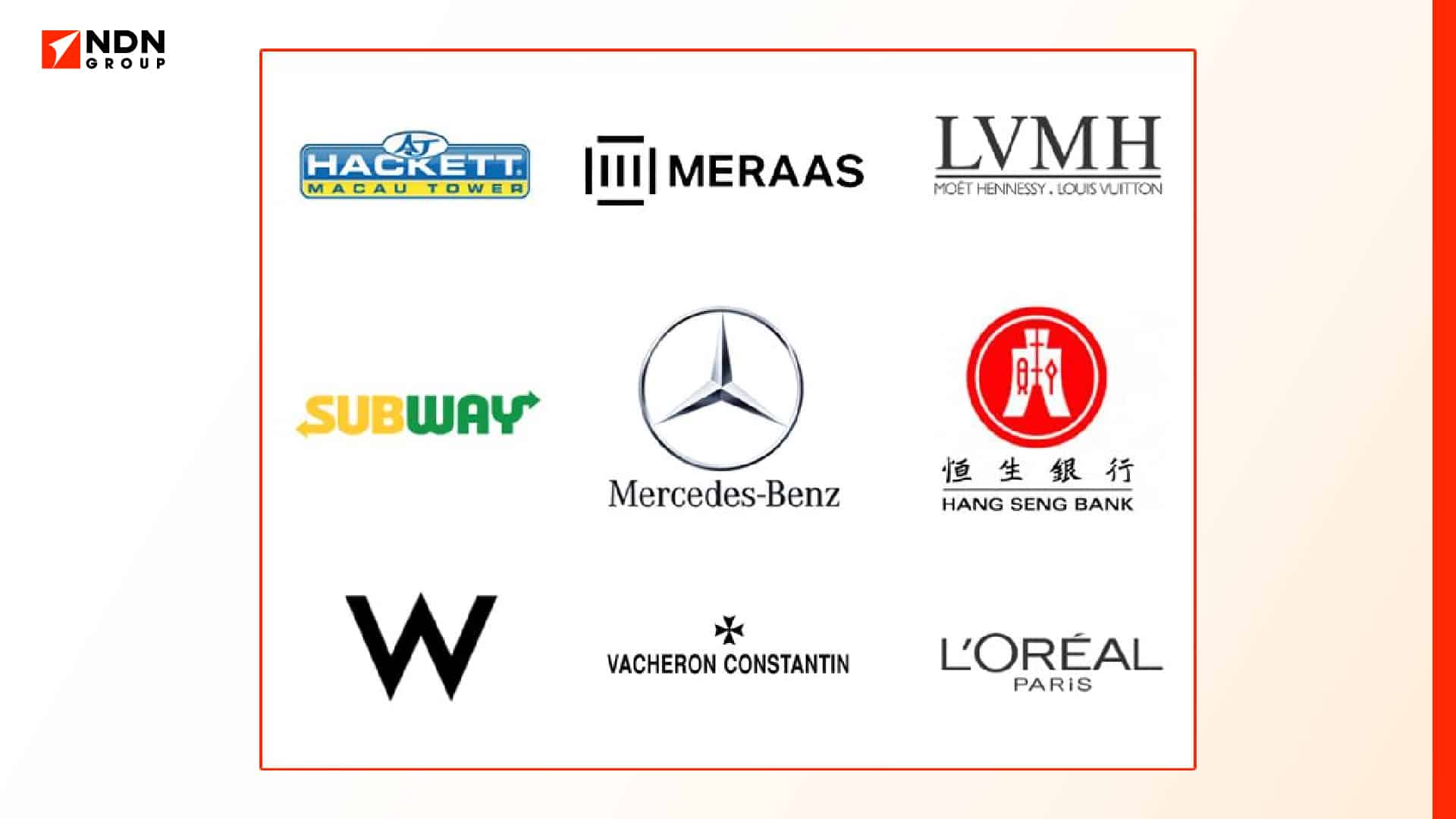 Chinese digital landscape is totally unique and social media marketing represents a distinguishing way for companies to connect with consumers, build brand engagement and skyrocket business growth in China. NDN Group's Shanghai team have worked with Fortune 500 companies and global enterprises in travel, property, automotive, luxury and other industries.
Our clients include AJ Hackett Macau Tower, LVMH, Meraas, Vacheron Constantin, L'oreal Paris, Subway, W Hotel, Mercedes-Benz and others. We take a deep dive into your business and initiate the superior digital marketing strategies and influencer marketing for promotion in China. Several social media platforms namely WeChat, Weibo, Douyin, Meituan-Dianping have risen above the rest. Get deeper insights into the Chinese social media platforms and utilize them to expand brand engagement and customer loyalty/ acquisition.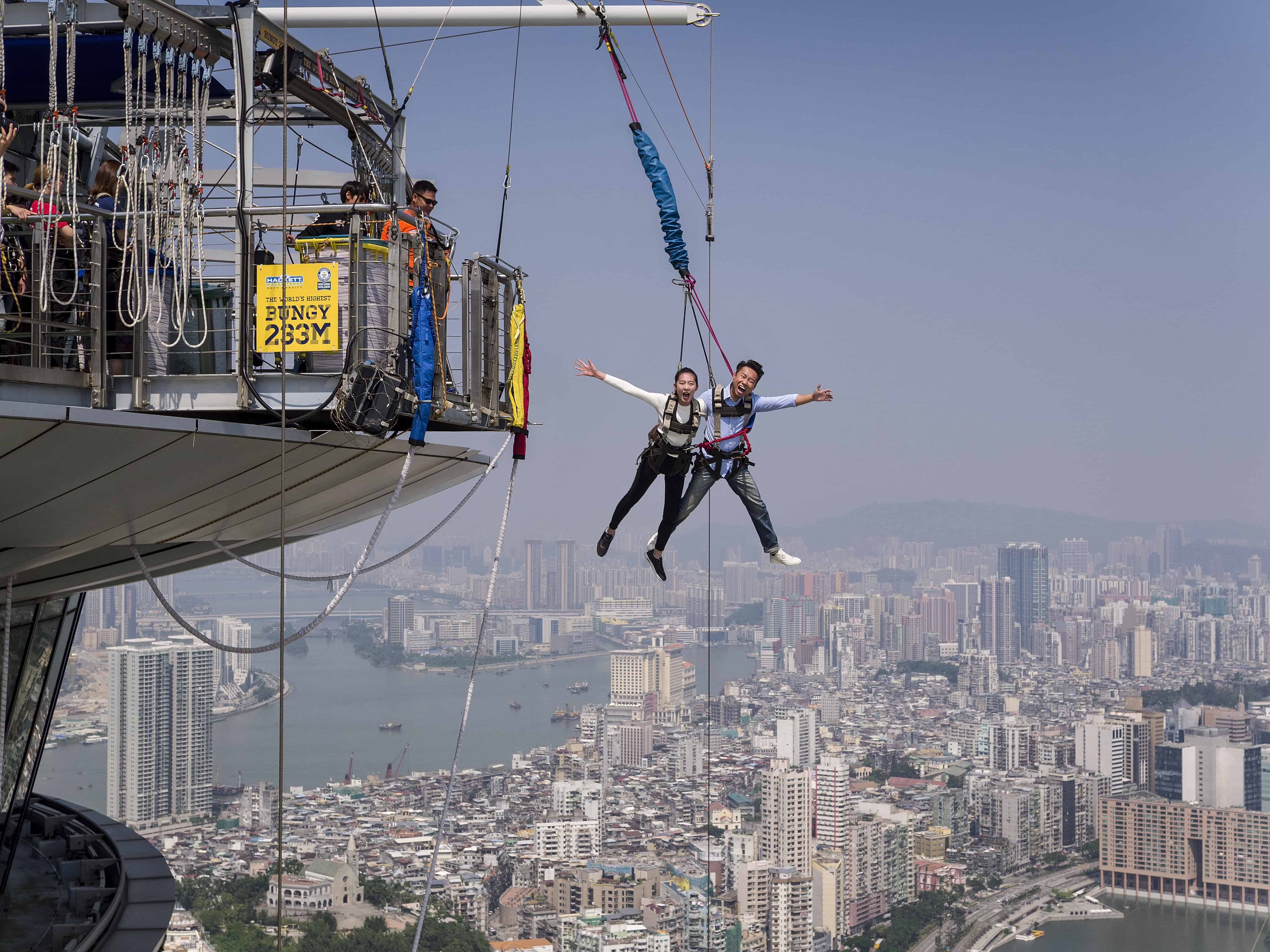 NDN Group has worked with AJ Hackett Macau to curate immersive content that engages Chinese young people to delve into the thrill of Bungy Jumping, SkyWalk and SkyJump on diverse Chinese social media channels.
We designed and initiated WeChat Mini Program for AJ Hackett Macau Tower to incite young people to delve into the thrilling games and drive higher conversion rate. Adventure enthusiasts can purchase tickets using WeChat Pay on mobile and learn more about Bungee Jump as well as other exciting games in AJ Hackett's WeChat account. To foster more digital consumption experience for young people, booking and payment gateway have been incorporated in the WeChat Mini Program.
As such, all AJ Hackett's posts on Chinese social media platforms received 10 million exposures among young Chinese audiences within a year.
Book a consultation for our China marketing services to scale your business in China.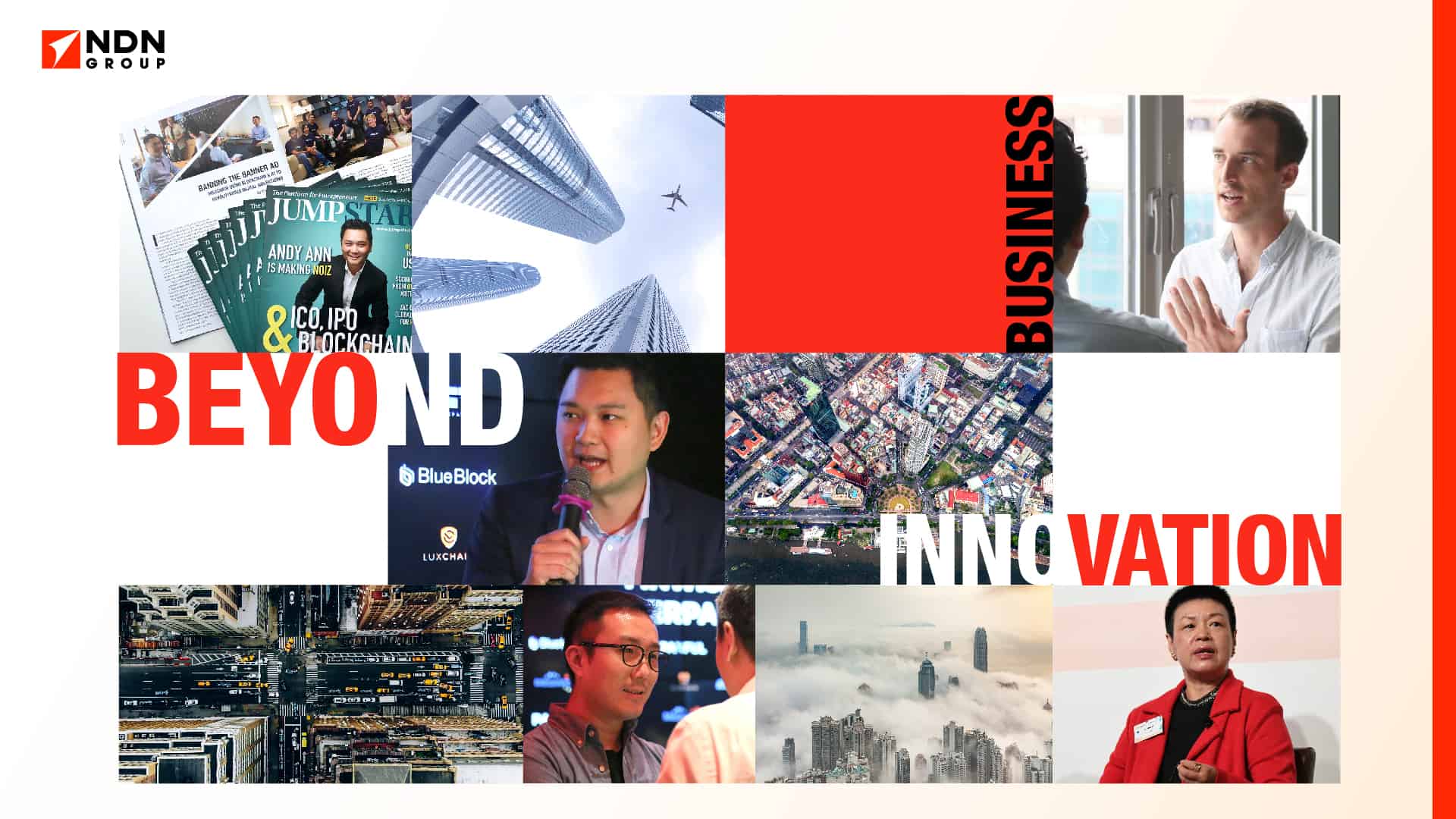 NDN Group brings together expertise in Innovating Technology, Digital Transformation, Venture Building and Digital Academy to create and transform businesses with bolder purposes.
We are dedicated to exploring the realms and limitless possibilities on  5G technologies, AI Face and Voice Recognition, Blockchain and Cryptography, Data Analytics, digital consultancy and marketing solutions. NDN Group has supported the initiation and investment of start-ups and enterprises including Klarity, FreeComm, Darizi, Hotmob, GoImpact, NOIZChain, Handler Travel, YAS Digital, Hello Jack and more.
Explore more on how our innovative technologies drive your business growth.